Workshop: Photography for Naturalist Guides
Taught by: Krisztina Scheeff
Where: Sarapiqui Conservation Learning Center
Dates: Aug 22-26, 2022 with a special group slide show on the 27th (Saturday) evening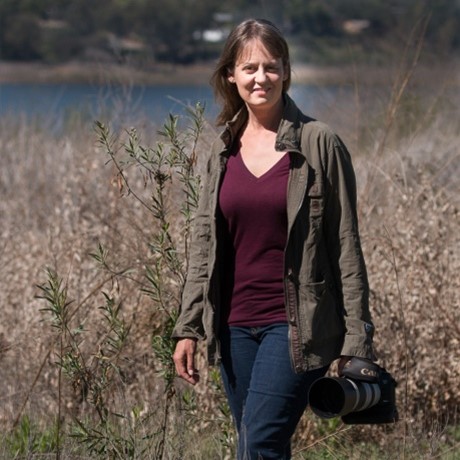 Description of the workshop: The goal of this workshop is to provide naturalist guides with the opportunity to learn or improve their photography skills both for personal and professional development. Nature photography is a very fast growing niche in the travel industry and guides that have experience with photography have valuable skills to work with this tourism specialty. The workshop is open to all levels, from beginners to advanced photographers. The main focus will be wildlife and nature photography, but will include landscapes as well. Topics such as: photography basics, camera settings, how to use light, ISO, aperture, shutter speed, set ups, what lens to use when, ethics in wildlife photography will be covered. Other topics include macro photography, night time photography and composition. Finally, the workshop will also venture into the post-production aspects such as processing images in Lightroom (Adobe), how to catalog and store images. All instruction will be in English; participants must have advanced English language skills to participate.
Workshop structure: Participants will have some classroom time to go over the basics, then work in the field. Each day we will do some wildlife, macro, night time or a combo of all. Final schedule will be set a few days before (working around weather). There will be time for students to process their own photos alone or with my help. There will be one-on-one sessions set up to go over photos, give feedback. We will also do group classroom session to show how the instructor process photos, and what makes a photo good.
Equipment: This workshop is open to all levels and guides can have any camera and lens, even a point and shoot. For the post production work, it is ideal if students can bring a laptop. If not, they can use the instructor's computer or a computer at the Learning Center.
Schedule: The workshop is designed to be all day, morning and afternoon with a break for lunch. There will also be some evening work. A few days before the start of the workshop, the instructor will email out set schedule.
Costs: The workshop is free for naturalist guides however; we ask that guides only enroll if they are certain that they can attend the full workshop. The capacity of the class is limited to 15 participants. We also request 8 hours of volunteer work for the Sarapiquí Conservation Learning Center at some time in the future. Volunteer work could consist of assisting with a children's activity, helping to translate an activity for an international volunteer, assisting with set up for a fair or activity, etc.
Meals: If you would like to purchase breakfast, lunch or dinner at Selva Verde Lodge & Private Reserve, there is special pricing available for participants. Reservations will need to be made in advance for meals at Selva Verde Lodge.
Your instructor: Based in San Diego CA Krisztina Scheeff is an award-winning and professional nature photographer. Recognized for her photographic work in National Audubon Society as well as a finalist in the prestigious Wildlife Photograph of the Year competition, Krisztina's photos have been published in magazines and articles around the world, including National Geographic, Wild Planet Photo Magazine, California 101, San Diego Audubon Society, American Wild Magazine, Birders Digest, Marine Conservation Magazine – UK, North American Nature Photography Association, and more. They have also been featured in Art Shows and Galleries around the country. Krisztina operates a successful business leading Photography Workshops and Tours to Scotland (Puffins), Ireland, Galapagos Islands, Costa Rica, Ecuador, Hungary, Bosque del Apache. She also leads workshops for Bird Festivals around the country and presents at various events.
Krisztina spent years studying and photographing the Rushing Grebes and guides her clients at Lake Hodges in San Diego to experience this amazing behavior and capture their own photos. To see more photos check out KS Nature Photography at
www.KSNaturePhotography.com
, on Facebook at
www.facebook.com/KSNaturePhotography
or on Instagram at @KSNaturePhotography
Thank you to Krisztina Scheeff for donating her time to support the naturalist guides of Sarapiquí and the Sarapiquí Conservation Learning Center. Thanks also for the support of Selva Verde Lodge and Private Reserve.