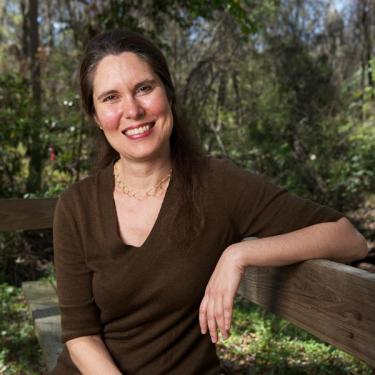 Andrea Holbrook
President
Andrea Holbrook is part of the family that founded Selva Verde Lodge and Private Reserve located adjacent to the Learning Center and continues to operate the Lodge today. She is also President of Holbrook Travel, Inc., a tour operation based in Gainesville, FL specialized in educational and natural history travel programs. During year and a half stint as coordinator at Selva Verde, she became involved in the Learning Center. Just after the building construction of the Center was completed, was involved in applying for the 501(c) (3) non-profit status of the Center in 1995. Her mentor in this project was the co-founder, Bertha Carter.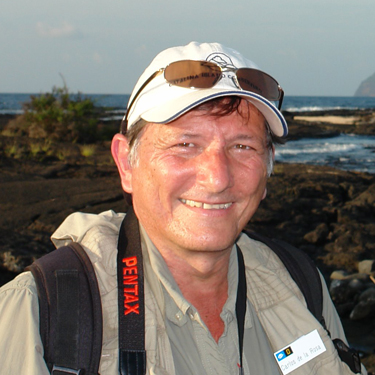 Carlos de la Rosa
Vice President
Carlos de la Rosa is the Director of the La Selva Biological Station at Organization for Tropical Studies. Carlos is an aquatic ecologist, specialized in aquatic insect ecology and taxonomy, as well as an educator and conservationist. Carlos has held many leadership roles with conservation, education, and research organizations including Catalina Island Conservancy, The Nature Conservancy's Disney Wilderness Preserve, and more. Additionally, he has consulted as the biodiversity advisor for the Organization of American States and USAID. Carlos is passionate about community and conservation as a nexus, as well as the power of art, literature and the power of storytelling for science and conservation.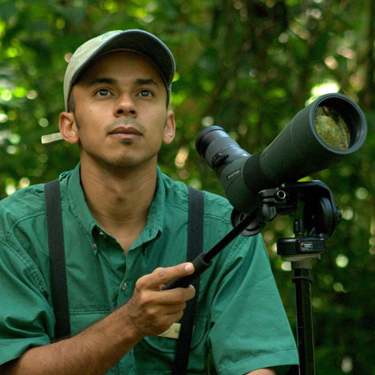 Jose Ivan Castillo
Vocal Uno
José Iván Castillo Gomez is from Río Frío de Sarapiquí. Ivan obtained a degree in Sustainable Tourism Management. Ivan is naturalist guide who has received training through the Organization for Tropical Studies La Selva Biological Station, where he learned a great deal about the rainforest's natural history.  Ivan is the head of Selva Verde's naturalist guides. Now he enjoys what he does even more, and learns something new in the forest every day.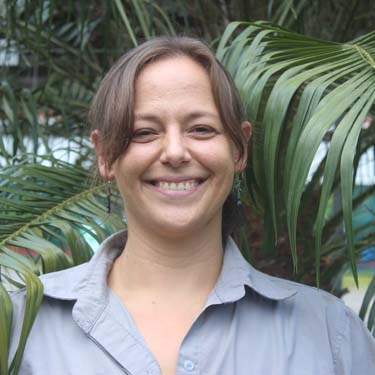 Dr. Amanda Wendt
Fiscal
Amanda is a tropical forest ecologist with emphasis on Regeneration and Ecological Restoration. Research and Education Liaison with the Organization for Tropical Studies at La Selva Research Station. Amanda has also worked extensively as a researcher, professor and educator, restoration project manager, conservation professional, land manager, mentor, and to engage communities. Bachelors of Science, The Evergreen State College, Washington, USA. Masters and Doctorate in Ecology and Evolution, University of Connecticut, USA. She volunteers her time with the Biodiversity Partnership Mesoamerica, San Juan-La Selva Biological Corridor, Sarapiquí Conservation Learning Center, and the Sarapiquí Commission for Environmental Education. She also collaborates to restore and protect secondary forests. Amanda lives in Sarapiquí with her Costa Rican husband and son.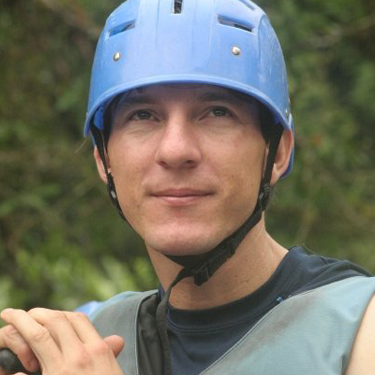 Cristian Rojas Alvarado
Treasurer
Lived his childhood surrounded by the Sarapiquí forests, rivers and nature which he enjoyed so much and still does. From a very early age, Cristian was interested in learning English to reach for a dream of working in tourism in order to connect with people from different cultures and nationalities. For Cristian, the Sarapiquí Conservation Learning Center was the place where he studied his first words in English language. In 2005, Cristian began working for Selva Verde Lodge in administrative duties which opened the door to his dreams; he held various positions there for more than ten years. After years of study he received degrees in pedagogy and other fields of education. Now he works as a teacher in the public educational system, where he teaches and inspires children and young dreamers to reach their dreams.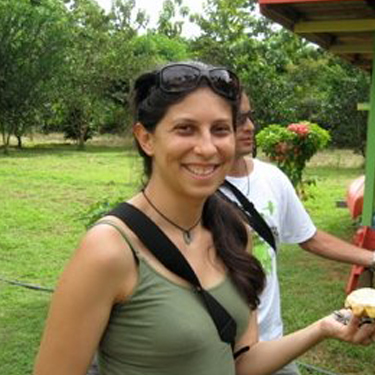 Raquel Gomez
Secretary
Raquel is a Sustainable Development Project Manager with the Tropical Science Center (Centro Cientifico Tropical, CCT) in San José, Costa Rica. Her ties to Sarapiquí extend back to the year 2008 when she was project coordinator for the Costa Rican Bird Route, a project with the goal of promoting bird habitat conservation, including neotropical migratory birds, in the Sarapiqui and Northern Zones. She was also Director of the Sarapiquí Conservation Learning Center from 2012 to 2013 and has long been a part of the Learning Center Board. Raquel is a dedicated advocate for sustainable and community development. She is the mother of two young girls who love Sarapiquí as their Mom does!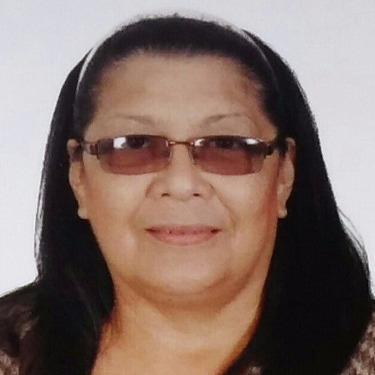 Mayela Fonseca
Vocal Dos
Mayela has been part of the Learning Center since its very beginnings. In the early 90's Mayela was encouraged to become a part of the Center by Betty Ann Knudsen, an important part of the Center's history. Mayela is a local artisan making jewelry, doing embroidery, and painting. She values the Learning Center and the Biological Corridor initiative very much and is a proud member of the Board. Currently she is employed in administration by the Ministry of Education in the P.Viejo School. She lives in Puerto Viejo and is the mother of four children and the grandmother of 5 grandchildren.