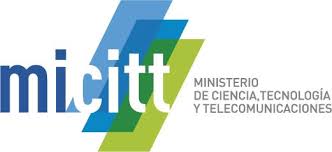 SCLC & MICITT;  Agreement between the Ministry of Science, Technology and Telecomunications and the Sarapiquí Conservation Learning Center
The Ministry of Science, Technology and Telecommunications of Costa Rica (MICITT) has a national program called Intelligent Community Centers (CECI), to provide digital access in rural communities.  The Learning Center is officially "an intelligent center".     Through the program the Learning Center is equipped with computers, internet, and applications as well as an online platform for training and special resources.   The local municipality in Puerto Viejo provides the human resources for the courses.   The use of the computers and access to the internet is free to the community.
Due to the current digital literacy in Sarapiquí, priority is given to basic courses in person and online computer courses.  A high priority is also the use of internet, programs used for basic office needs, digital signatures, email, as well as online English and other applications.   The program is geared to audiences of all ages, from children to senior citizens. 
Courses are taught by trained professionals, information technology educators, university students that are fulfilling internship / service requirements (TCU) and volunteers.
Users can register online for courses here: http://www.ceci.go.cr/zf_Web/Index/informacion
Contact us at: bpchilamate@sinabi.go.cr