SCLC Provides School Packs to Earthquake Victims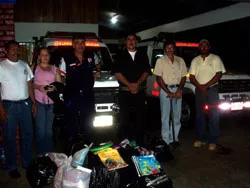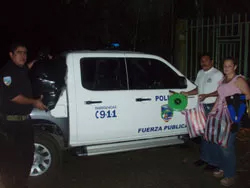 In what was the first, of hopefully many mechanisms in which the SCLC is helping victims of the Cinchona Earthquake which occurred on Jan. 8, 2009, the SCLC donated 45 school packs and 15 toy packs to children who were affected by the earthquake.
One of SCLC's ongoing donation programs is our "School Pack" donations. For just $10 a donor can help purchase a pack of school materials. These materials are then donated to the neediest persons in the local communities.  The SCLC is happy to be able to provide this small, yet important donation to the community of San Miguel which was heavily impacted by the earthquake.  With school starting in just a few weeks, these were important items for families who are trying to return some normalcy to their lives.
The SCLC will continue to work with the National Emergency Commission, the Fuerza Publica and the local Police to coordinate volunteers for community service projects in the region.  Look for updates on this progress soon.  If you are interested in helping with the recovery efforts please contact our Community Development Coordinator or call us in Costa Rica at +506 - 2761-2082.