Field Trip to La Paz Waterfall Gardens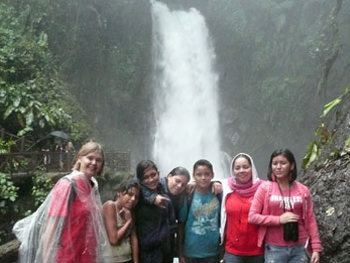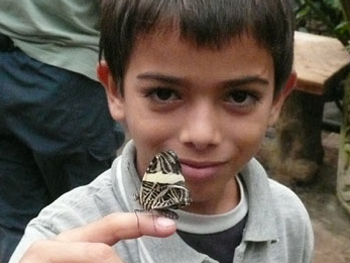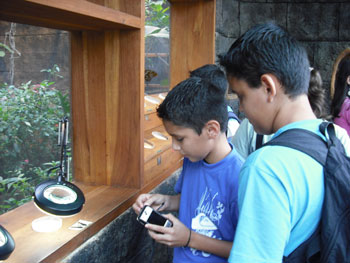 The earthquake that struck Costa Rica in early January was of devastating consequences to communities, infrastructures and ecosystems throughout the whole country.  The La Paz Waterfall Gardens were no exception to this, and the falls, which have become an iconic symbol of Costa Rican biodiversity and beauty, were left in devastation after the quake.
Luckily for many students of Sarapiquí, however, they were able to see the falls and gardens before the disaster occurred.  To celebrate the end of the school year, representatives from the SCLC, FUNDECOR, and area schools accompanied 100 students from the elementary and high schools of Sarapiquí to the La Paz waterfall gardens on December 10th 2008. La Paz is famed for its series of five breathtaking waterfalls, hummingbird and butterfly gardens, and wildlife exhibits.  FUNDECOR generously provided transportation to and from the gardens an hour and a half away.
Students were selected based on their levels of participation in our Environmental Education programs in local schools, as well as in our English and Scholarship programs. Students who brought in the most recyclable goods to their schools throughout the year received priority on the trips.
The trip to the gardens highlighted many of the themes that lie at the core of our Environmental Education curriculum, including land conservation, biodiversity, wildlife identification, and sustainability. It was a blast to watch the students make connections and see these natural wonders up close.
Many thanks to FUNDECOR for providing this opportunity for local students to visit the falls and see first-hand one of the true natural wonders of their country.