Congratulations English Students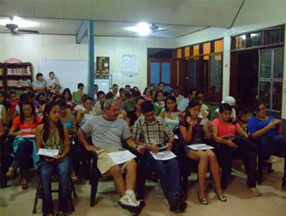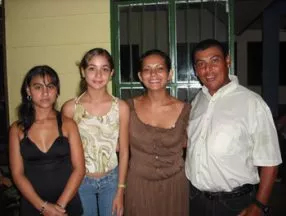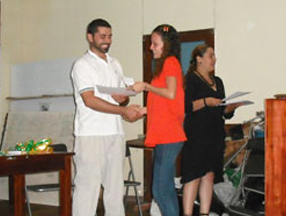 The SCLC is proud to announce the successful completion of another semester of English classes.  About 75 students "walked the stage" at the graduation ceremony on December 11, 2008, celebrating the end of another year. The ceremony was punctuated with a distribution of graduation certificates and a group rendition of the band Kansas' "Dust in the Wind," a class favorite. The ceremony was followed by a potluck-style reception where students socialized, enjoyed snacks, and maybe even practiced their English.
English as a Second-Language (ESL) is one of the SCLC's major programs, providing quality and low-cost English classes to community members aged 13 and up. We offer courses levels 1-A through 5, and passing students may continue through each level until graduating from the program at level 5. English is a valuable skill in the Sarapiquí community, and helps locals obtain jobs in tourism and other industries and to communicate with foreigners. This year, 3 students graduated from the program, and we wish them the best of luck in their English-language pursuits.